Alcatel's new Idol 4S is inexpensive and focused on VR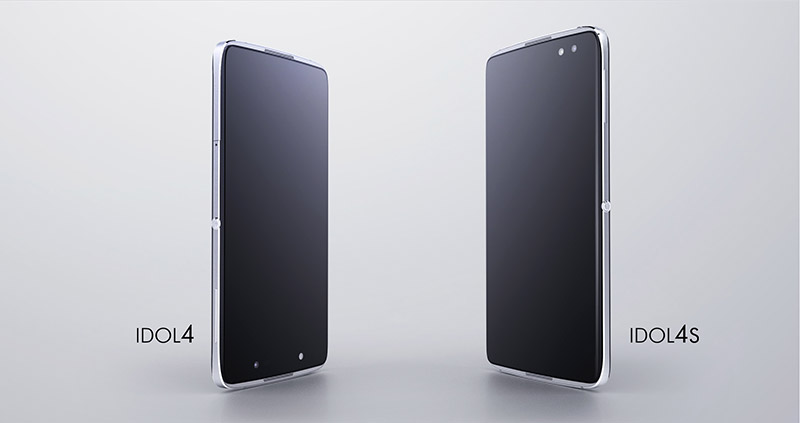 Xiaomi and Huawei have been lowering Samsung's share of the Market for quite some time now, and now the Smartphone giant has to worry about one more rival, Alcatel.
Alcatel revealed its new flagship device at the Mobile World Congress back in February, and it is intended to be the successor of the successful Idol 3. The package of the device will serve as a VR headset, and the phone will be priced at 399.99 Us Dollars.
The company has upgraded upon the previous Idol 3 model by replacing its plastic body with a combination of metal and glass, which gives the Idol 4S an elegant design and premium feel.
The device will be using Android 6.0.1 Marshmallow with Alcatel's personalized interface. The Smartphone features a 5,6 inch Quad HD AMOLED screen with slightly curved edges, 3 GB of Ram, a 3.000 mAh battery, 32 GB of internal storage, and a microSD slot which supports cards of up to 200GB of memory.
The only obvious drawback of the phone is its mid-range Qualcomm Snapdragon 652 CPU. Although it features 8 cores, it is far behind the Snapdragon 820 which is used by most premium devices released this year. We have no doubt that the Phone will function smoothly during normal usage, but it remains to be seen how well it will perform in the Virtual Reality headset.
Alcatel has partnered with JBL in order to deliver two 3,6W front-facing speakers, which will make this a good device for Media consumption. The back features a fingerprint sensor below the camera, and from the tests we have seen so far the sensor is fast, responsive, and accurate.
When it comes to the cameras, on the back we have a 16-megapixel sensor which features Autofocus and the ability to record in 4K, and in the front we have a standard 8-megapixel sensor that doesn't have any special tricks up its sleeve.
In conclusion, it remains to be seen if the Idol 4S will live up to its predecessor, but we certainly think that it has a big chance of becoming a successful device.