Becoming an app developer without a degree: how can you do that?
How To Become A Mobile App Developer Without A Degree
The IT world is now the hottest industry on the market and if you want to make big money in this world, becoming a developer is definitely a great choice for the occupation. But, how to become a mobile app developer if you don't have a proper degree from even a community college?
Well, you should not be worried because the incredible superpower called "self-learning" comes to the rescue. Today, we have every opportunity imaginable thanks to the internet. You can easily find top mobile app development courses and become an excellent web developer. So, if you want to know more about your path in this fascinating profession, keep reading.
https://unsplash.com/photos/AxAPuIRWHGk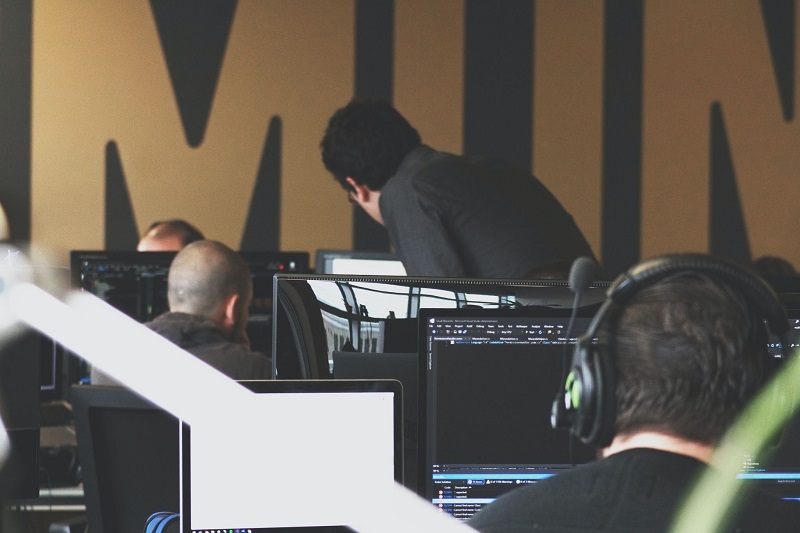 Make a goal
First of all, you need to know what exactly you want to do. The world of software development has many different professions, and it is important to understand what exactly you are looking for. Secondly, determine your goal on how you want to do it. Make a list of all the steps you will need to do on this journey, starting with researching a possible occupation and ending with an approximate date when you want to finish an online course and start looking for job opportunities.
Try to make these steps reachable and relatively easy to achieve. For example, do not write just "find a client." Make three separate steps: "join Linkedin," "create a profile," "contact possible clients." These goals are much more realistic.
Learn online
So it is your first step! Now you need to learn how to achieve success in your chosen profession, and online learning is the tool that will help you to reach the top. As we mentioned before, first of all, you need to find an online course that fits your needs. We also recommend you capture streaming video of the course to save all the materials and rewatch it when needed. It is absolutely legal to record a video you paid for, but do not share it because it probably will violate copyright law.
Also, we want to point out that you don't need to limit yourself only to online courses. Visit professional websites, forums, find webinars and lectures: just make every effort to learn something new in your occupation.
Learn programming languages
Every mobile app developer just has to know the most popular programming languages to succeed in their job. To be on-trend and to know the latest news of the industry is just another part of this job. So, the most used programming languages today are Swift, Python, JavaScript, and Java. The first one, Swift, is the language used for Apple gadgets. You can write apps for iPhones, Apple TV, smart Apple watches, and Macbooks using it.
Python and JavaScript are the two most common languages, and they are both equally important for your future job. As for Java, it is a pretty versatile language that is easy to learn for a newbie and is used pretty widely.
https://unsplash.com/photos/SYTO3xs06fU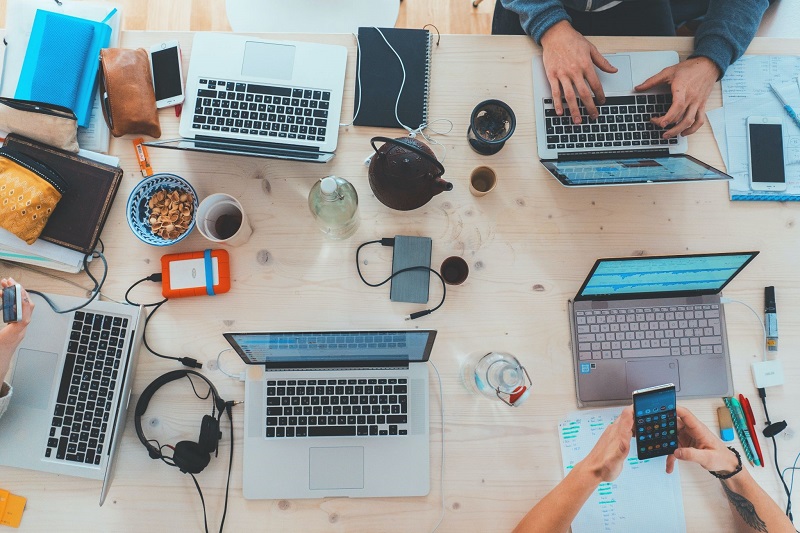 Practice
Web development is a practical job, and you need to start practicing and make your first steps in this profession as soon as you learn the basics. Yeah, we know that it can be challenging at first, but if you get at least some level of practical experience during your online course, it will be so much easier for you to find your first gig in the future.
Feel overwhelmed much, ha? Well, look at the bright side of the situation: once you become a full-fledged developer, you can become a freelancer and work and travel at the same time! That would be a dream life!
Create a portfolio
Before we start figuring out how to find clients, let's talk about portfolios. New specialists have a hard time finding what to add to their portfolios, and it is understandable. To find the direction in which you're going to move and what your portfolio should really look like, we advise you to look at the best portfolios to inspire you. You will find out what other specialists did right and what you can do and add to your portfolio.
As for more practical things, you can review other specialists' codes and edit them to improve some aspects. Also, participate in every group project, contest, or any other activity about coding you came across to add these few examples to your resume and portfolio. It's all about the practice, again.
Where can you find your first gig?
Now let's go to the exciting part and find out how you can find your first gig, full-day office, or remote work. Or maybe it would be better to say where you can find it.
Websites for freelancers. Websites like Upwork and Fiverr offer people a catalog of potential clients in exchange for a cut of your profit. Yes, they ask a considerable sum for the services, but frankly, it is the easiest way to find clients.
Ask your friends. Maybe one of your friends needs your services? Or their friends? Don't be shy and promote yourself inside your social group.
LinkedIn. HR specialists always look for new talents. Join LinkedIn, tell all about yourself in your resume, and just wait for opportunities to come to you. If you feel that it is not enough, don't be shy to write to HR first and ask for jobs. It will not hurt to ask, you know.
Conclusion
So, did we convince you to become a web developer even if you don't have a degree? Do you see now that this path can actually be much easier than you expected? If you have the passion and drive to become a mobile developer, you can successfully learn everything you need to know to become a professional and start this new part of your life. And after that, only the sky's the limit for you.
Disclaimer: This is a sponsored review.