ExamSnap Overview: 6 Reasons to Become Cisco Certified in 2019
The road to attaining Cisco certifications can be overwhelming for many, especially if you are a newbie in the IT industry. The reason for this is because the Cisco certifications are relatively expensive and time-consuming. However, despite the fact that you will have to fork out a significant amount of money and spend some time, at the end of it all, you will reap some long-term benefits!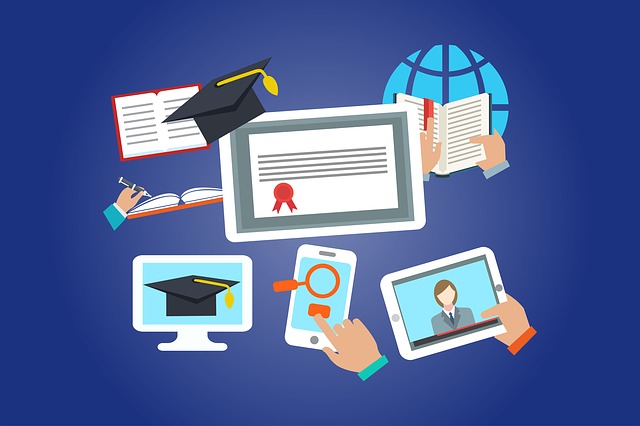 In fact, the benefits of Cisco certifications outweigh the investments since most Cisco certified specialists receive increased salaries and other profits like job security. Many people can testify that Cisco credentials contributed to their career development and professional growth.ExamSnap has prepared an overview of the Cisco certifications to help you make an informed decision.
How Cisco Certifications Work
Cisco Systems, Inc.was founded in 1984 and later introduced its own certification program. The achievement of the Cisco certifications is gradual: you can start from basic CCENT or CCT, proceed to associate CCNA/CCDA, then move to professional CCNP/CCDP, and then attain expert CCIE/CCDE. The top of the Cisco credential ladder is CCAr, the architect certification.
Entry and associate-level credentials have no prerequisites, however, if you want to move to the professional level, you will have to obtain some specified associate/expert certifications. Expert credentials have no formal requirements, while architect certification involves attaining CCDE (Design Expert) credential.
One of the most popular Cisco certification paths is Routing and Switching, but there are a few more tracks that you can follow: Cloud, Wireless, Security, Industrial, Data Center, Collaboration, and Service Provider. Thus, you are not restricted to Routing and Switching only. Now that you know how it works, here are a few reasons why you should become Cisco certified:
Increased Earning Potential
Cisco certified individuals typically earn higher salaries than their non-certified peers in the same job positions. Sometimes the difference in the salaries may go up to 10% and more. Additionally, many employers offer lucrative rewards for employees with Cisco certifications. We recommend that you sacrifice some time to get your certification, and after a few months, you will start reaping the benefits that will last a lifetime. Thus, if you love technology and would like a better salary, ExamSnap strongly recommends you to consider the Cisco certification.
Job Security
IT specialists with Cisco certifications are generally more likely to land good jobs and enjoy greater job security that those who are not certified. The reason for this is that they have a recognized proof of their competencies.
Simply put, certification today is an essential element of the industry as employers are in need of qualified employees. 93% of employers believe that Cisco certified workers are more qualified and knowledgeable than their non-certified colleagues. Additionally, Cisco requires its partners to employ Cisco certified individuals, and this makes many companies hold Cisco credentials in high regard.
Networking Knowledge
Currently, companies are becoming more digitalized, and the network infrastructure is rapidly changing. As a professional who is looking to advance in their career, you need to embrace this shift. With the introduction of the Cisco Digital Network Architecture, you can now exploit the power of the modern network. Cisco is committed to preparing you for the networking revolution. Of course, you can only be properly prepared if you sign up for the certification program they are offering.
Cisco certification includes theoretical and practical training involving various aspects of networking. The exams test all areas concerning the fundamentals of a network. The credentials from Cisco are holistic and ensure that you have the necessary knowledge required for the job market.
Global Recognition
Cisco certifications are globally recognized, and this gives them even more value. The reason for this is because Cisco brand has been accepted worldwide for its quality devices and services. Also, the company controls about 50% of the global switching and router market.
The certification offered by the trusted company will earn you an equal amount of recognition around the world. If you are a Cisco certified specialist, you stand a better chance of getting employment in a multinational corporation that uses Cisco devices.
Cisco Certification Provides an opportunity to Learn from Your Peers
The increase in the number of professionals with Cisco certifications has led to the formation of a vibrant learning community called the Cisco Learning Network. The community comprises of numerous professionals who are supporting each other. Members of the network will help you prepare for certification exams and pursue your goals in the industry. When you become a member of the Cisco Learning Network, you gain access to vital study materials and exam tips. With such a support system, it would be difficult to fail the exams, don't you think?
Personal Satisfaction
As human beings, we seek personal satisfaction in most of the activities that we undertake. Cisco certifications certainly can help you fulfill your personal goals. As a certified IT specialist, you gain a sense of confidence from knowing that you have multiple skills and credentials to prove them. The recognition and demand for Cisco certifications bring personal satisfaction, and what could be better than that?
Conclusion
Cisco certifications can be expensive and time-consuming, and this makes most people opt not to get them. However, there are numerous reasons why you should get Cisco certified. The benefits include job security, global recognition, better pay, increased knowledge, and the ability to keep up with the networking revolution. Therefore, make a smart choice and get Cisco certified. ExamSnap will help you prepare for Cisco exams and clear them at your first attempt. So, what are you waiting for? ExamSnap wishes you all the best!
Disclaimer: This is a sponsored article!