Hornetsecurity – Improve your O365 tenant security
According to Gartner, by 2025, 85% of enterprises will be cloud-first. The reason for moving to the cloud lies in greater flexibility, increased efficiency, and reduced IT costs. Microsoft, as one of the top cloud providers with its Microsoft Azure/365 services, offers high availability, scalability, cost-effective subscription options, and advanced compliance features, cybersecurity with no on-site hardware required.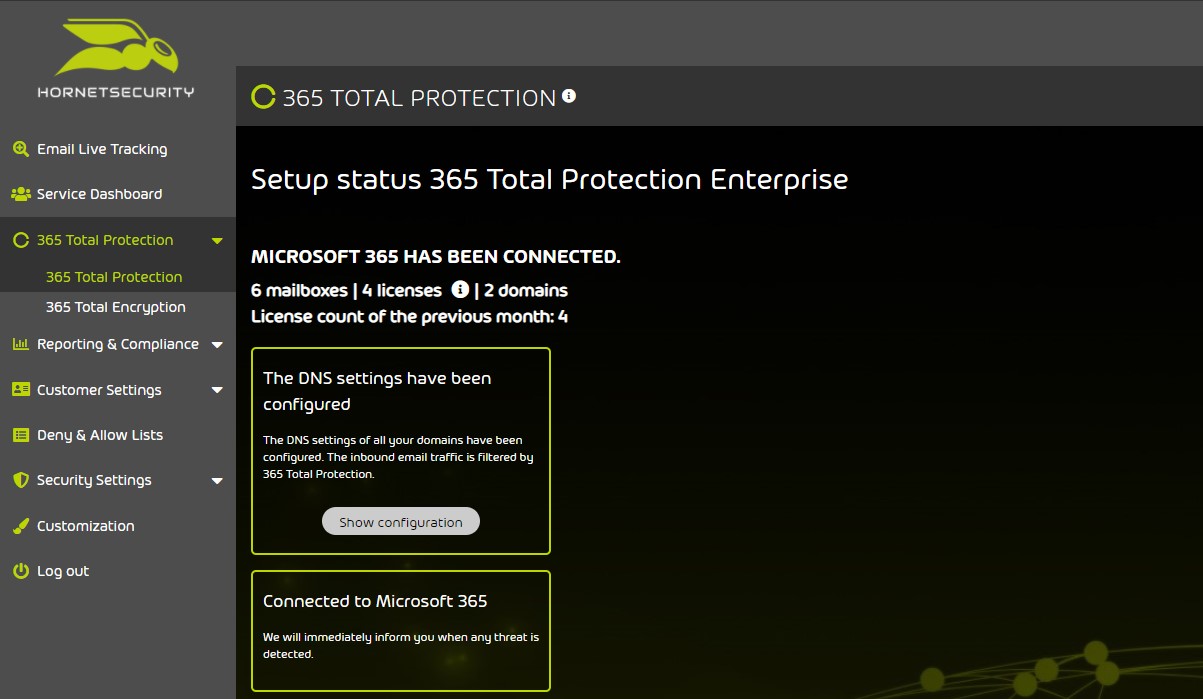 Even though Microsoft offers cloud security and services that will satisfy many customers, for some Microsoft's default protection is just not enough. This is where 365 Total Protection from Hornetsecurity jumps in with its comprehensive protection for Microsoft cloud services that are specially developed for Microsoft 365 and seamlessly integrated to provide extensive protection for Microsoft cloud services.
365 Total Protection security bundle offers award-winning email security tools with the most intuitive and efficient protection against spam and malware. Apart from that, 365 Total Protection comes with Advanced Threat Protection that will protect your business from individual or targeted email attacks including phishing, ransomware, and even CEO frauds.
The 365 Total Protection also offers cost-effective and fully automated Email Encryption that will prevent your emails from being falsified or spied on by a third party.
As you might already know, Microsoft 365 does not include native backup and recovery data options, so you are responsible for any data loss. Using 365 Total Back-up you will benefit from a comprehensive backup and recovery solution not just for Microsoft 365 mailboxes, but also for Teams chats One Drive and Sharepoint data for business accounts and Windows-based endpoints.
The setup process for 365 Total Protection could not be easier. In just 3 simple steps, the intuitive onboarding process will be completed and your Microsoft 365 tenant will be fully secured with 365 Total Protection.
With 365 Total Protection, you can rest assured that you are getting the most out of your Microsoft cloud services subscription.

Price ranges from £1.75 per Microsoft 365 user for the most affordable 365 Total Protection Business package to £5.00 per Microsoft 365 user for the most powerful package which is offering a full set of services from 365 Total Protection including automated backups and recovery options for Mailboxes, Teams, OneDrive and Sharepoint data. With the 365 Total Protection Enterprise Backup suite, it's even possible to backup files and folders for Windows workstations and laptops.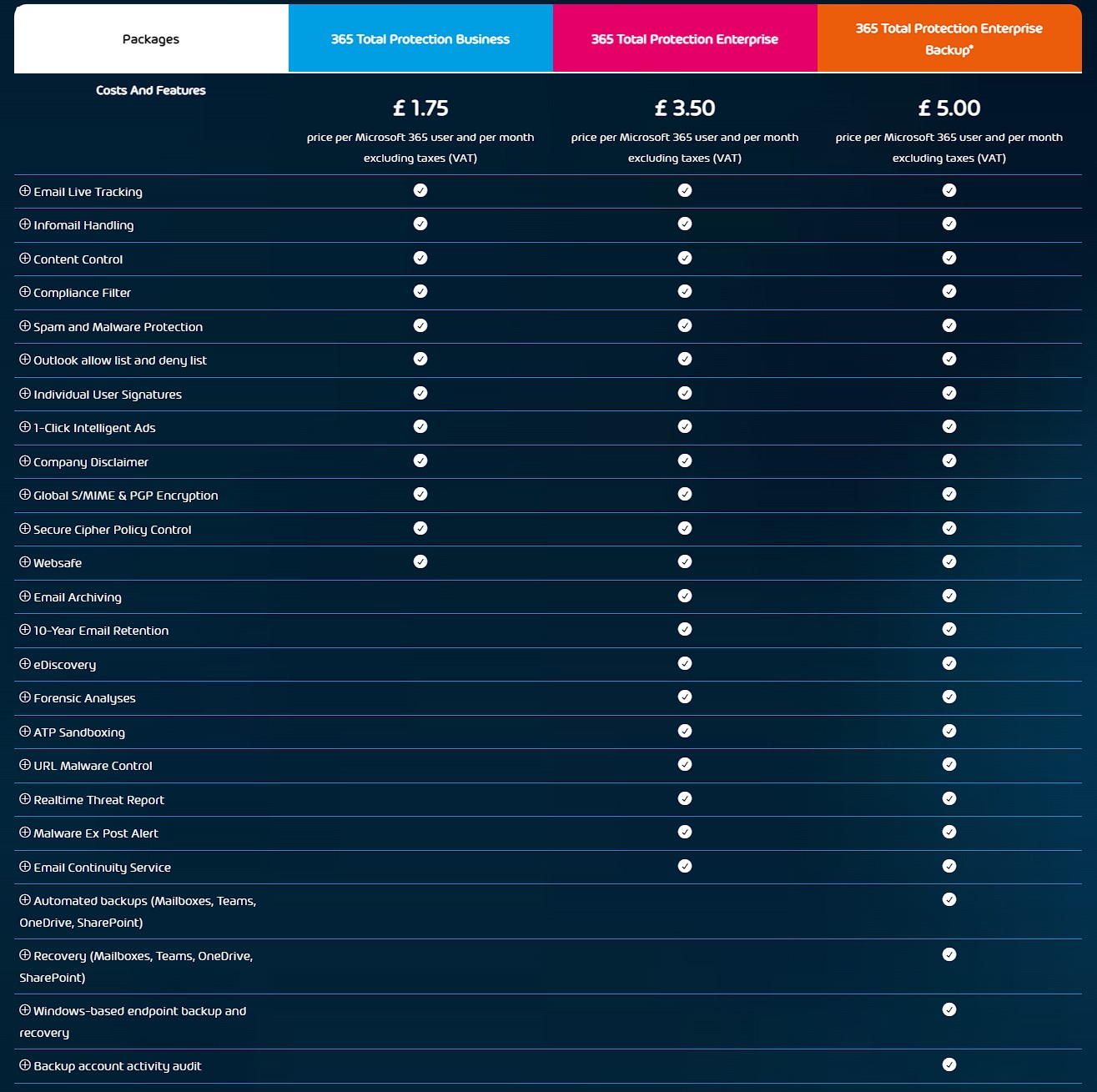 If backup and recovery are not a concern for your company, the 365 Total Protection Enterprise bundle offers the best bang for your buck. At £3.50 you will receive all 365 Total Protection features minus the automated backups and recovery.
It's worth mentioning that the 365 Total protection software can be tested free of charge without any obligations for purchasing the product. You can sign-up for a free trial from the Hornetsecurity web page.
Hornetsecurity Inc. was founded back in 2007 with the main focus on cloud computing and data protection for global organizations. Hornetsecurity has grown to 350 employees with 11 Data Centers and 10 offices around the world. In addition to offering high-level protection for customers' IT infrastructures, Hornetsecurity solutions stand out by being user-friendly and easy to manage, and for their delivery of high-level transparency and control.
Disclaimer: This is a sponsored article.