Microsoft removes warnings for Chrome and Firefox browsers
Last week Microsoft started testing warnings for users who tried to install Chrome or Firefox web browsers in the latest preview of Windows 10.
When user initiated an installation of Chrome or Firefox browser the following warning message was activated: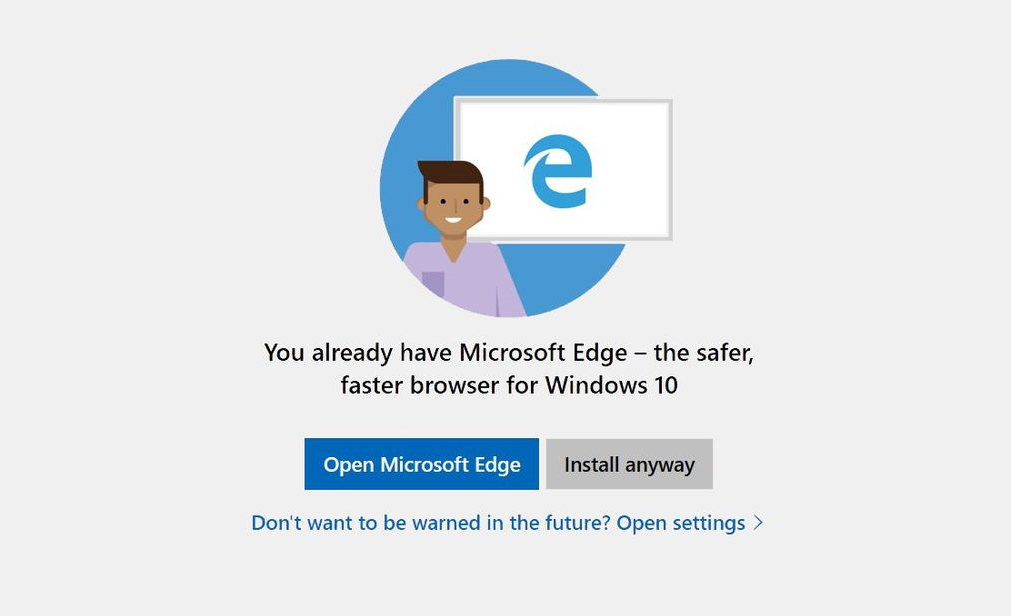 In the last preview released on Friday, Microsoft has removed this warning and it probably won't be released in the final release planned for the next month. However, that doesn't mean Microsoft will not find another way to discourage their consumers from using any other browser than Microsoft Edge.
This is not the first time Microsoft tried to convince consumers that they have the best apps in the world. Similar warnings happen when you try to switch the default web browser under windows or even that Google Chrome will drain your battery faster than Edge.
The Redmond giant also tried to force all email links in Windows 10 Mail app to open in Microsoft Edge regardless if another browser was set as default in the system. User feedback has forced the company to rethink this change.
it is unclear if Microsoft reacted from the feedback of the last insider preview or the company has incidentally added it to the final stage for the October 2018 update.