Windows loosing to Android as most used Internet Access OS
Android internet usage is approaching Windows rapidly and soon could overtake the market as the most popular OS for browsing the internet. According to StatCounter Android is very close to becoming the most popular Operating System for Internet access.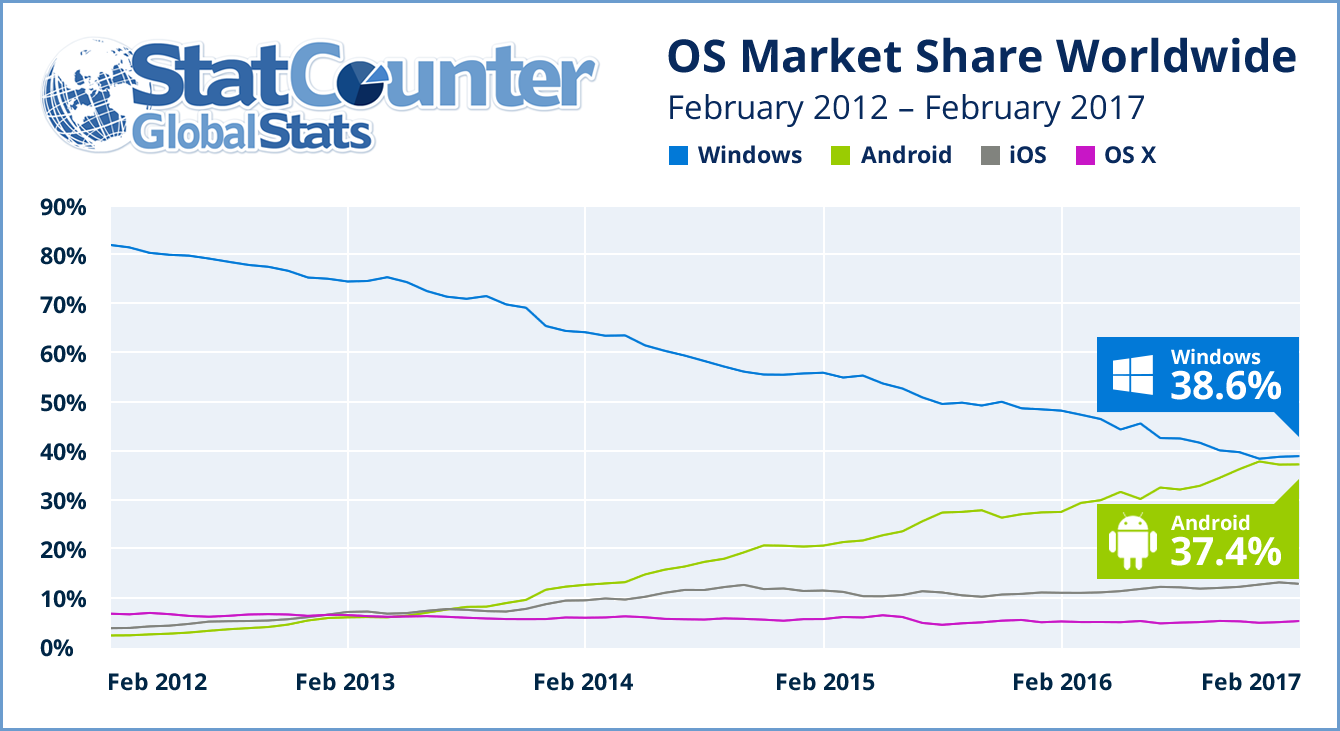 Statcounter research shows that 38.6% of internet access is made by users who are using Windows desktop OS. On the other hand, Android users are very close as they hold 37.4% of the market.
Only 5 years ago, on January 2012, Windows had 82% of global internet usage while Android had only 2.2% of the market. "The idea of Android almost matching Windows would have been unthinkable five years ago," said Statcounter CEO Aodhan Cullen.
Statcounter analysis from the picture above includes all platforms for accessing the internet, desktops, laptops, tablets and smartphones. If we would check only desktop internet access, Windows OS still dominates with 84.1% of the market share.
The highest Android usage has been recorded in Asia since lower cost of mobile devices resulted in greater adoption than desktop.
Mobile internet access is becoming very popular as faster mobile internet speeds, larger mobile screens, and convenience is what consumers appreciate these days.
StatCounter data is made on over 15 billion monthly page views on over 2.5 million websites.