How to change Chromium Edge search provider
If you have already installed Chromium Edge on your machine, you might have noticed that the default search provider is set to Bing. This means that all web search requests typed in the URL bar will automatically be opened in Bing.
To change the search provider in Chromium Edge here's what you need to do:
Open Microsoft Edge and click on the 3 dots in the upper right corner
Now click on Settings
In the left pane click Privacy and Services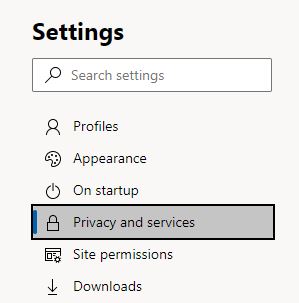 In the right pane click on the Adress bar (Manage search suggestions and search engine used in the address bar)

From the drop-down list, select your desired search engine provider.

If you don't see the search provider in the list you'll have to access the service provider's web page first.
For instance, if you don't see a Google in the drop-down list, you'll have to first access google.com to be able to select it from the Manage search engines list.