How to disable IE 11 script error prompts
When you're using Internet Explorer 11 on Windows 10  you may receive script error prompts like:
"An error has occurred on the script on this page. Do you want to continue running scripts on this page?"
You then select the "Yes" button, but error appears again.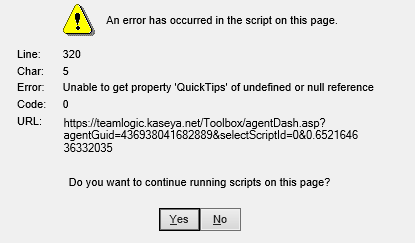 To prevent this messages from appearing within Internet Explorer here's what you need to do:
Open Internet Explorer 11  | Internet Options | Advanced | Browsing
Check the following checkboxes
Disable script debugging (Internet explorer)
Disable script debugging (Other)
Display a notification about every script error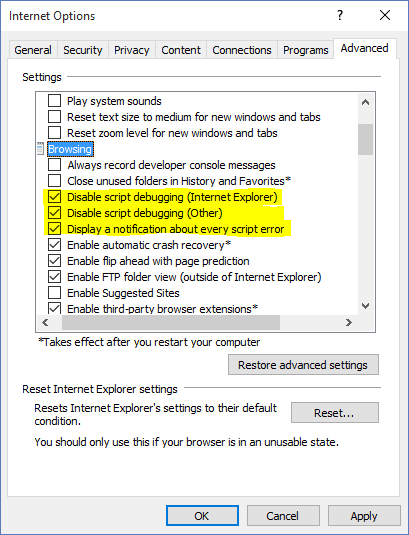 You may also disable script debugging using Group Policy if you need to apply this to more computers in your domain.