[New section] Friday Papers : a week retrospective
This week, some major Windows improvements have been announced by Microsoft.
Windows 10 Insider Preview Build 14316
– On April 6, a new kind of update was released by the Windows team. As part of The Windows Insider program (https://insider.windows.com), this update allows users to have a peak at and try out in-development features of future Windows 10 versions. Even though this program is aimed at IT professionals, everybody can participate in testing these new features. Don't forget to turn on Developer Mode!
As we are waiting for this Summer's Windows Anniversary Update, the cutely named Insider Preview Build 14316 offers the following: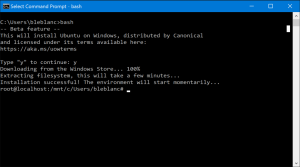 – Running bash in Windows: announced a few weeks prior, this aims to be the Windows developer's most wettest dream. No more Virtual Machines, this feature enables developers to run an Ubuntu Linux environment, right there in the comfort of your own /home (Er.., I mean /c/Users). A small step for Windows, but a great one for free software!
Enable Developer Mode via Settings > Update & security > For developers.
Search for "Windows Features" and choose "Turn Windows features on or off" and enable Windows Subsystem for Linux (Beta).
Cortana becomes cross-device : a bundle of features for all Windows devices. A perfect sync between your computer and your Windows or Android phone!
This bundle includes various notifications that are synced across all your systems, and your PC will now be able to tell you that your phone needs to be charged.
Have you lost track of your phone? Cortana can now geo-locate it from your PC. Command it to riiiing and buzzzzz, for your pleasure.
Synced search is here as well, make a location search on your computer, and Cortana will automatically share the navigation details on your phone.
This update also brings all around comfort fixes for installing and using Cortana on your devices.
More synch options are available through the Connect App for Continuum-enabled phones.
Microsoft Edge : a few weeks ago, Microsoft Edge was updated with extensions support. Today, new extensions are up, old ones are enhanced. To cite a few, Reddit Enhancement Suite (huzza!), Pin it Button and OneNote Clipper are all part of this update.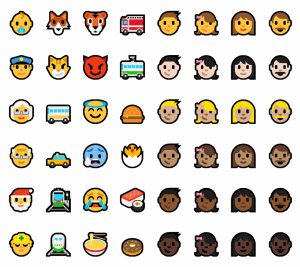 Emojis : new emojis, updated emojis! They are expected to align better with the Windows 10 flat and expressive design.
Dark mode : nothing scary, on the contrary. Windows personalization is going to be easier, and when you switch to Dark mode (Settings > Personalization > Colors), a number a selected apps will turn dark to make a homogeneous UI. More apps to come!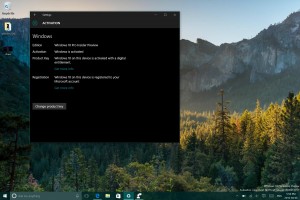 A lot more is available through this update, aiming to make Windows 10 a more streamlined, expressive and easy experience. Amongst many fixes for PC, we note that Virtual desktops, Windows Update and more have seen ease-of-life improvements.
Windows 10 "Anniversary" Update
To know more about the upcoming Windows 10 Anniversary Update, follow this link: https://blogs.windows.com/windowsexperience/2016/03/30/windows-10-anniversary-update-brings-new-experiences-and-developer-opportunity/
Related links:
https://insider.windows.com/

https://blogs.windows.com/buildingapps/2016/03/30/run-bash-on-ubuntu-on-windows/