This app has been blocked for your protection – Corsair Link
A couple of days ago I have installed Corsair link software by mistake. Corsair Link software also includes driver installation from the package.
When I have tried to uninstall the Corsair link I got the following error message:
This app has been blocked for your protection. An administrator has blocked you from running this app. For more information, contact the administrator. DriverUninstaller.exe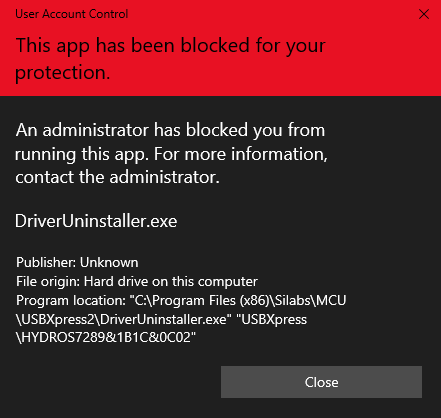 I have tried to disable UAC and also tried to uninstall this software from the Command Prompt but without luck. So, I've remembered that there is another way to remove this software without uninstallation.
System Restore is a nice feature that allows you to restore your machine to a state before software or driver installation. So, to restore your machine to an earlier state here's what you should do.
From the Start menu search for "restore" and click on a Create a Restore point link.
By default, Windows 10 v2004 release should have System Restore enabled for the system drive as you can see from the image below: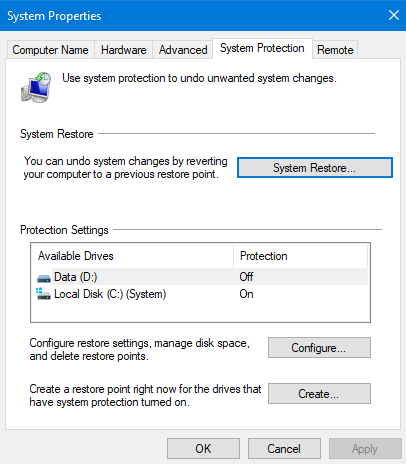 Click on the System Restore and select the system restore point snapshot that was automatically created before you made changes to your system.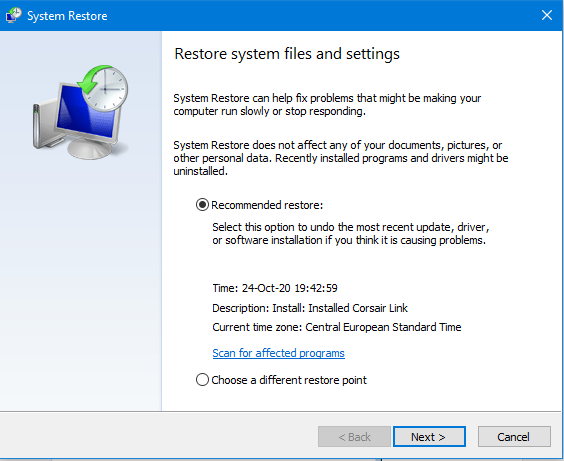 Click next and wait for the restore process to finish. Once completed the system will restart and you will get a successful confirmation message: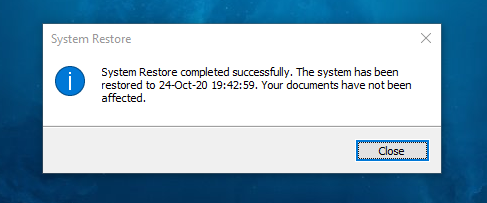 That's it!
Note!! A couple of days later I have upgraded my machine to the latest Windows 10 version 20H2 and I have noticed that in this version System Restore has been turned off by default. So, if you would like to use this very useful feature after the upgrade you might want to enable it for the system drive.

Regards!