Best practices for SSD disk on Windows 7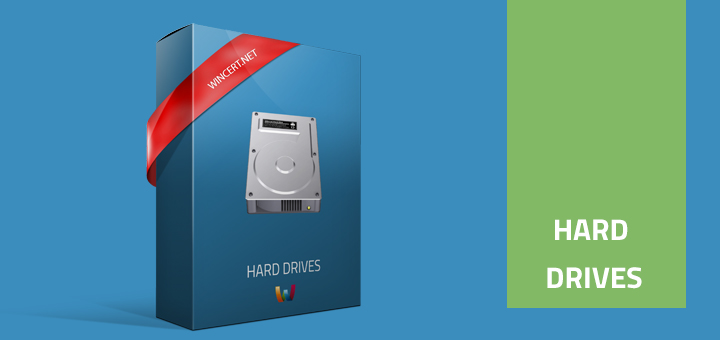 This article will help you configure your Windows 7 or Windows 8 Operating System for better use with Solid State Drives (SSD).
Using AHCI or RAID mode
For a start, prior to anything else, you should enable AHCI or RAID operating mode in BIOS for the SSD disk.
AHCI mode has two main advantages over IDE mode that are available to SATA controllers, in the means of NCQ (native command queuing) and hot-swapable drives (latest motherboards),
To use AHCI, the Operating System needs the AHCI driver. Windows Vista, Windows 7 and Windows 8 include this driver by default.
If you would like to use AHCI on Windows 7, but you already have your operating system installed, here's how to do it:
Open registry editor and navigate to the following key:
HKEY_LOCAL_MACHINE\System\CurrentControlSet\Services\Msahci
In the right pane, right-click Start in the Name column, and then click Modify.
In the Value box, type 0, and then click OK.
Exit registry editor, restart your machine and enter the BIOS to enable AHCI mode.
If on the other hand you have two or more disks, you can consider using RAID mode, where you'll be able to use  RAID 0 – Stripe or RAID 1 – Mirror sets to gain better performance of your drives.
Using SATA 3 for maximum performance
If your Motherboard has SATA 3 connectors that can transfer speed up to 6Gb/s and you have also bought SATA 3 SSD drive, make sure that you connect your disk to proper SATA 3 controller on your motherboard to utilize your disks at best performance.
Also, make sure you use SATA 3 cables for this. Usually, those cables are delivered with MBO.
On the other hand SATA 2, will also do the job, but SATA 2 speeds are limited to 3Gb/s max.
Enable TRIM

Once you have installed Operating System, it is time to do some tweaks in it to better utilize SSD drives.
TRIM command allows an operating system to inform a solid-state drive (SSD) which blocks of data are no longer considered in use and can be wiped internally.
On Windows 7 the TRIM is enabled by default, but if you want to be sure, here's how you can check it:
Open Command Prompt with elevated privileges (right click – runas administrator) and type the following command:
fsutil behavior query disabledeletenotify
If TRIM is enabled you will receive the following output:
DisableDeleteNotify = 0
If TRIM is disabled you will receive the following output:
DisableDeleteNotify = 1
To enable TRIM please use the following command:
fsutil behavior set disabledeletenotify 0
To disable TRIM command use the following command:
fsutil behavior set disabledeletenotify 1
Disable defragmentation
Disable default defragmentation or any other third party defragmentation applications for the system drive (SSD) as defragmentation is not needed for SSD drives.
Defragmentation should be disabled by default for SSD drives on Windows 7.
SSD drives physically wear out as you write to them. Defragmentation software moves around all the files on your drive. Therfore, defragmenting an SSD drive reduces its life span without giving you any benefits.
The defragmentation software will defragment for instance several blocks, while it actually it doesn't have a clue where this data is physically located on the disk.
Removing the SWAP/Page File?
If you have enough RAM and usually don't utilize more than 50% of it, you can safely change the swap/pagefile size to a minimum size that is 400Mb for Windows 7 system.
400Mb Page File is a minimum required page file size to save dump files in case of a system crash. If you disable page file completely and you are loaded with RAM, you probably won't notice any issues except for couple of warnings in the Event Manager.
For most configurations Windows needs a page file. In Windows 7 the default paging file size is equal to the amount of memory installed in the machine. If you have a lot of RAM and you miss this hard drive space consider at least setting the minimum required size for the page file.
For a system with 6Gb or more RAM I suggest configuring 500Mb for the initial and 1Gb for the maximum page file size.
You can also check recommendation from Mark Russinovich which said:
To optimally size your paging file you should start all the applications you run at the same time, load typical data sets, and then note the commit charge peak (or look at this value after a period of time where you know maximum load was attained). Set the paging file minimum to be that value minus the amount of RAM in your system (if the value is negative, pick a minimum size to permit the kind of crash dump you are configured for). If you want to have some breathing room for potentially large commit demands, set the maximum to double that number.
Disable Hibernation
In my day to day work, I have never, ever had the need to use the Hibernation. For a start, Hibernation will take you approximately 6Gb of your drive space, it is much slower than the Sleep feature.
Sleep mode allows the computer to quickly resume full power operation in the means of couple of seconds.
While sleep puts your work and settings in memory and draws a small amount of power, hibernation puts your open documents and programs on your hard drive and then turns off your computer. Hibernation is mostly designed for laptops, although I find the sleep mode much better for laptops too.
The only downside of Sleep mode is that you will loose any unsaved documents or data if power failure occurs.

Changing location of Windows TEMP folders
To move the Windows Temp folders, here's what you should do:
Hit WinORB and type: view advanced | Hit Enter
Click on the Environment Variables button | Under User variables for your user you can see both TMP and TEMP variables listed.
Select TEMP and TMP variables, one at a time and click Edit to change the location for the temporary files. In this way Windows and any other third party applications will use the new location.
Under System variables locate TEMP and TMP variables and click Edit. Change the value/location for both variables.
Restart your PC.
NOTE: Temp folders might get large in time, but from my experience they shouldn't give you a headache with their free space consumption.
You can also change the location of Temporary Internet files folder.
When you specify the new location for the temporary Internet files folder, all of your cookies are automatically moved to the new location although you will receive the following warning message:
Warning: Moving the location of your Temporary Internet Files folder will delete all your subscription data.
Create a new folder on a separate partition/disk and do the following:
Hit WinORB and type 'Internet Options' | Hit Enter | Under Browsing History click Settings | Move Folder
Now select the newly created folder.
Restart of Internet Explorer should suffice for this changes to take effect.
Moving the Nero Cache to another partition
If you use CD/DVD burning a lot, please consider moving the cache/temp folder to another non-ssd drive.
For Nero Burning ROM please do the following:
Open Nero Burning ROM | File | Options | Cache
Here you can select another location for the cache files
NOTE:
This document will be updated in the future. Suggestions and comments are welcomed.