RDP connection error on Citrix Xenapp 5
When you need to grant RDP access to a server for non-admin users you will add those users to the Remote Desktop Operators group. If you're trying to do that on a XenApp server, you will receive the following error message:
Connection Error
The desktop you are trying to open is currently available only to administrators. Contact your administrator to confirm that the correct settings are in place for your client connection.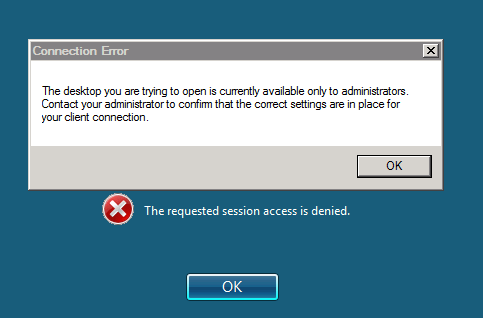 The problem is that ICA_TCP protocol is not allowing RDP connections to XenApp servers if you're not a member of administrators group.
To fix this issue  go to:
Control Panel | Administrative Tools | Terminal Services | Terminal Services Configuration
In the middle pane double click on the ICA-TCP connection and select the ICA Settings tab
Deselect the Non-administrators only launch published applications option under Initial Program part.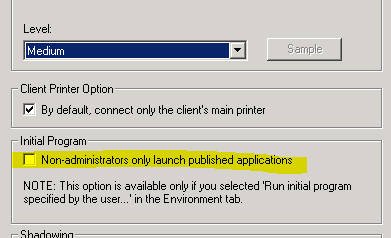 Hope this helps. If this solution still hasn't solved your issue, please leave a comment below.