Cannot change Windows theme, grayed out
Our users reported that one of our Citrix shared desktop servers uses a classic theme.
Upon investigation, I have noticed that themes on the server are grayed out and cannot be changed. The server was using a classic Windows theme as you can see from the pictures below.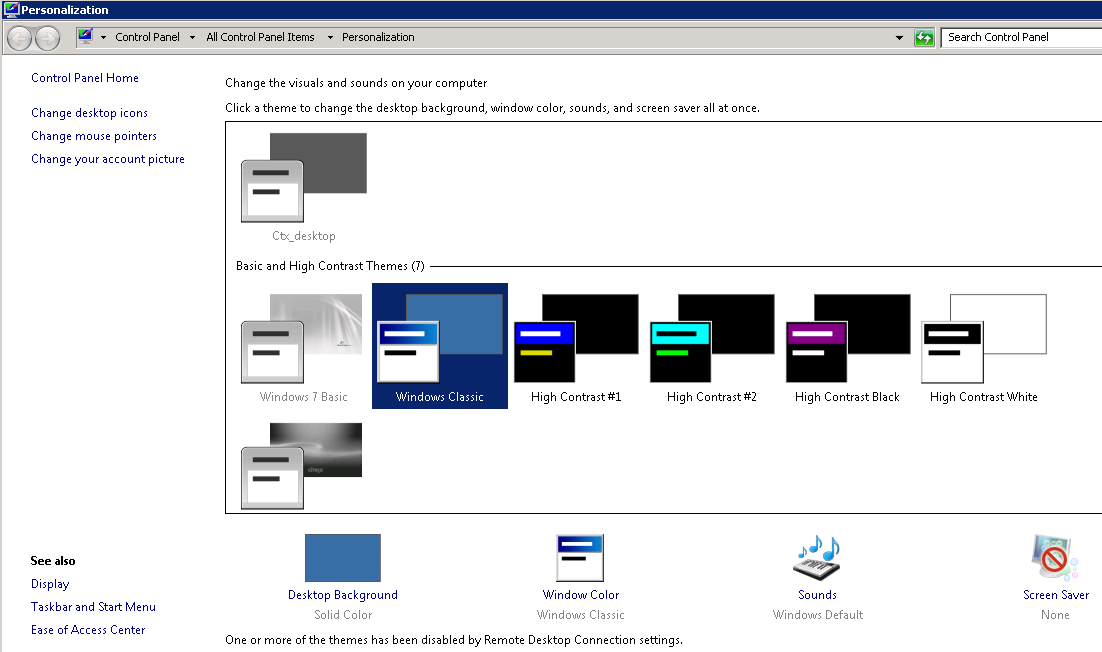 I have checked the related Themes service and it was disabled. I'm not sure how this happened, but here's how to fix this if you run into this problem.
Run services.msc from Run prompt
Navigate to the Themes service.
Double click on the Themes service and set the startup type to Automatic and Start the service.
Even after this change, I still wasn't able to change the theme. I have also tried double clicking on the theme file which resulted in an error:
This theme can't be applied to the desktop. Try clicking a different theme.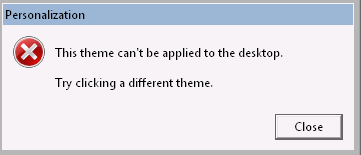 I had to do a restart and then the theme was successfully applied as you can see from the image below.

I hope this helped in case you had the same problem, if not, please leave your comment below.