4 Essential Features For Every Virtual Collaboration Tool
Virtual collaboration tools are easily one of the most critical assets of an online company. Even in not fully remote environments such as the hybrid work model, employees will still need a way to keep online communication when they are not in the office. Your choice of collaboration will single-handedly decide how effectively your employees are working from home.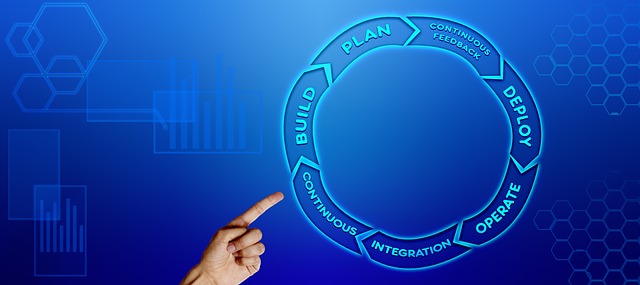 In addition to its functionality, you need to consider security concerns and some other qualities as well. Remember, if different departments are communicating through these tools, there will be a great deal of sensitive data going around. So let's jump in to discuss the 4 most essential features that a virtual collaboration tool must have.
What is a virtual collaboration tool? 
Online collaboration tools are software or applications that allow team members to stay connected to each other online while working remotely and to follow up on projects, tasks, and deadlines. These tools create a virtual office where you have all of your employees as well as managers and they can keep up with their workload when working from home. 
Usually, these tools have several features that ensure a team or department has all the things they need to communicate, track their progress, assign tasks, and follow up on these tasks to make sure they get done. What you will encounter when working on these is a tool that lets team members chat and schedule meetings and a project table where they list their current tasks. 
Most common concerns related to these tools start with the question "Is it effective and user-friendly?". The very first purpose of these applications is to simplify team communication in remote work settings and facilitate progress in a company. 
Another great concern is, of course, cybersecurity. When you have such a structure online, and especially something that is offered by a third party, you need to make sure it's secure from cyber threats. You will be sharing sensitive information and other valuable data related to the projects or products of a company. This quality of collaboration tools instantly makes your company liable to cyberattacks, and they need to be protected. 
4 Essential Features For Virtual Collaboration Tools 
Without further ado, let's check out what it takes to have the right virtual collaboration tools to be a complete and effective solution for a hybrid or work-from-home setup. The below features will maximize the productivity of your employees and facilitate their everyday tasks. 
1-) Tasks Dashboard 
A virtual collaboration tool without a task dashboard and project management feature will simply be an internal chat and nothing more. In order for every collaboration application to be complete, they need to offer something that will simplify the way managers track progress on projects and assign weekly or daily tasks to their team members. 
One of the best things about a tasks dashboard is the ability to see what your co-workers are working on currently and see what you can move on to when you complete your current task. This will be much easier than having to message your lead constantly as you will end up with a mess where some of the projects are not completed before starting a new one. Tidy up your project management with a great dashboard feature. 
2-) Secure data storage and effective authentication 
We are now talking about perhaps the most important quality of a collaboration tool; cybersecurity. You need to know whether the data you store or share on this tool is protected properly or encrypted and if the third party has the means to secure the communication. Sharing valuable data on a vendor-provided app might be a security risk if you don't know how they handle it.
One way to increase security on these tools is implementing authentication technologies such as MFA or even 2FA. Although these are not the same things (MFA vs 2FA), they both are definitely safer than passwords which are always prone to be stolen. If you have your employees verify themselves with things only they can possibly have, you will be instantly more secure on these apps. 
3-) User-friendly interface 
This collaboration app will be used by your managers and employees every single day they are working remotely. So please don't just focus on its functions or security aspects, but also consider how easy it is for the end user. If you have to have your team go through "training" sessions for a tool, it's probably not your best choice. 
Make sure that the tool you choose is user-friendly, has a smooth interface, is not very complicated, and does not slow down your employees. You will encounter complaints, dissatisfaction, and of course a drop in productivity if you don't consider this feature. 
4-) Integration Capabilities 
If you have the means, please go with a tool that allows you to customize your own collaboration tool. When an application offers you the ability to integrate other third-party tools, you will find yourself using lesser applications and having an all-for-one solution. When you talk about a "complete solution", integration is the path to achieving it on your own. 
When you are not able to integrate other tools, you will always be looking up for the provider's updates to have a new feature. But if you look at the market, there are already several services for certain features, and it's a great way to incorporate only a few features into something that you already use and know. 
Disclaimer: This is a sponsored article.