Career Benefits Of A Library and Information Science Degree
Being a library scientist isn't just limited to just organizing and putting books back on the shelves. Library scientists are also responsible for various media types that need to be preserved, collected, and organized, which modern libraries are providing today.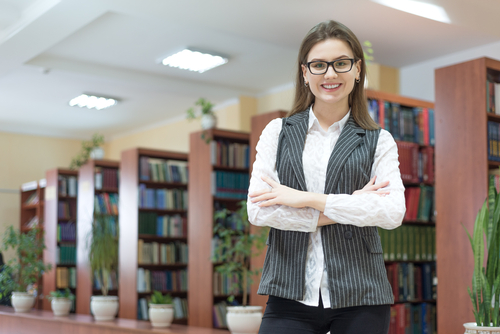 Earning a degree in Library and Information Science or Library Science will provide you with different career paths because of the huge increase in demand for people who are adept in technology. University of Southern California is one of the universities that can help you get a quality education for this degree.
Here are some of the benefits you'll receive when you take a degree in Library and Informations Science:
Pursue various careers
Different career paths related to storing, classifying, disseminating, and collecting recorded knowledge can be pursued when you have a degree in Library and Information Science. It isn't restricted inside the walls of libraries anymore.
You can seek out the following career paths when taking this degree:
Usability Engineer
This is related to user experience (UX) and user interface (UI) jobs, which concern computer-human interactions and makes sure that these interactions are friendly to users. Library scientists can be a great usability engineer by providing efficiency and achieving the overall aesthetics of UI designs for organizations with massive information that need to be organized.
Chief Information Officer
To keep the organization of the company flowing, CIOs are needed since they're responsible for computer and information technology systems. Library Science degree-holders can be a candidate for this type of senior executive position because they have enough knowledge and skill sets about practice development, budgeting and planning, setting policies for information technology, and managing and training of employees.
Information Architect
Large sectors, whether private or public employers, depending on the information architect to design systems efficiently for massive information. This job is about intranet site organization, enclosing large websites, and the structural design of shared information environments, especially for online communities.
Database Administrator
This is about the management, troubleshooting, support, and maintenance of the database system in large companies or organizations. Librarians are qualified for this administration job. Although the employer may limit the roles to information management or should have a strong background in cybersecurity since website security is very important nowadays..
Knowledge Management Specialist
It organizes knowledge databases by making the topics ready to use and share. Knowledge management specialists can also be external or internal support to the clients, partners, and employees of the organization.
These are just some of the major career paths that you can take. Others include:
Information Broker
Market Analytics Specialist
Corporate Taxonomist
Digital Archivist
Web Developer
Become a business asset
Accounting and business management degrees are the best choices when you want to increase your knowledge and skills in operating and understanding the business industry. It may be surprising, but library science can also give you awareness about the business world, as the provided skills in it are increasing in demand nowadays.
Here's how you can be an asset to the business world:
Become an organization or team leader by approaching the issues in the workplace with your problem-solving skills to mediate conflicts and find resolutions for them.
Massive data manipulation and analytics.
Create an organizational structure or make an adjustment to have better clarity.
Report company revenues to the IRS and other governing bodies accurately.
Make spending predictions of the company in the future.
Balance finances.
Invoice collections from vendors.
Strictly keep the information of clients, communications for upcoming cases, and records of the hours worked by the team.
It pays well
Since there's a lot of career paths available for this degree, it surely pays well. Its salary will depend on what type of job or specialization you'll take. Payscale reported some of the median salary ranges of typical librarian jobs, which includes:
Head Librarian – 31,498 to 82,098 USD
Reference Librarian – 39,659 to 55,008 USD
Archivist – 45,000 to 80,000 USD
Curator – 42,000 to 86,000 USD
Medical Librarian – 39,799 to 50,868 USD
If you're already a Library and Information Science degree holder and you want to continue your education by getting a Master's degree, higher salary options and more career options will be available for you.
Conclusion
Library science continuously grows as information and technology move forward every day. The benefits stated above are just giving you some insights on what you should expect when taking this degree. Research and more knowledge is needed, not just on this, but in every degree that you wish to take.
Disclaimer: This is a sponsored article.