Halo Wars 2 coming this month!
A popular Real-time strategy from Microsoft Halo Wars 2 will become available for Windows 10 and Xbox One consoles later this month. The Successor of the original Halo Wars game from 2009 is currently available for pre-order in Standard ($59.99) and Ultimate Editions ($79.99).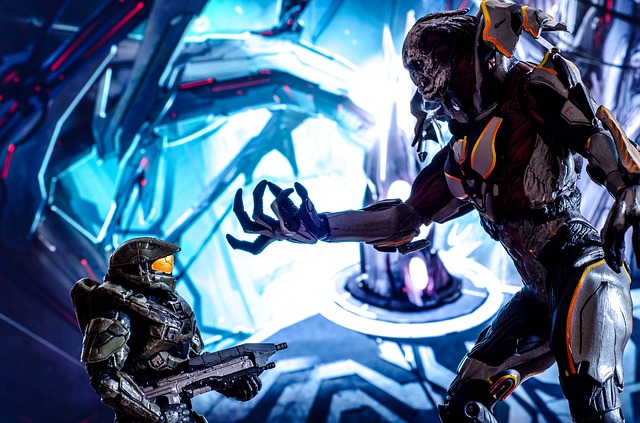 Ultimate edition features Halo Wars 2, Halo Wars: Definitive Edition and a Season Pass. This means that with the Ultimate Edition you will get the original Halo Wars game with enhanced graphics and new achievements. Halo Wars 2 Season Pass brings you new Leaders, Units, Blitz cards and Campaign missions.
The original Halo Wars from 2009 was an Xbox 360 exclusive, but this one was designed for both Xbox One and a PC. Halo Wars 2 for PC features improved visual effects, audio, and graphics. Gamers that own 4K monitors will be able to play Halo Wars 2 in full 4K resolution.
David Nicholson, who's an executive producer of Halo Wars 2's co-developer company Creative Assembly said:
"PC certainly has an advantage at this stage because we can just put a badass machine under there and that lets us just do a lot of things while we're still optimizing," he says. "It will obviously look amazing." But if you do have a powerful PC, "you can do some pretty incredible things with it."
Halo Wars 2 will require a high-performance PC configuration as you can see below.
Windows 10 System Requirements
Halo Wars 2 Min Specs
Halo Wars 2 Recommended Specs
Halo Wars Definitive Edition Min Specs
Halo Wars Definitive Edition Recommended Specs
Operating System
64-bit Windows 10
64-bit Windows 10
64-bit Windows 10
64-bit Windows 10
DirectX Version
DirectX 12 (Feature Level 11)
DirectX 12 (Feature Level 11)
DirectX 11 (Feature Level 11_0)
DirectX 11 (Feature Level 11_0)
CPU
Intel i5-2500
AMD FX-4350
Intel Core i5-4690K
AMD FX-8350
Intel Core i3 or Equivalent
Intel Core i5 or Equivalent
GPU
AMD R7 260X
GeForce GTX 650 Ti
Intel HD 520
AMD RX 480
nVidia GTX 1060
NVIDIA GeForce GT 740M
AMD Radeon R5 M240
Intel HD Graphics 4200
NVIDIA GTX 560, 650, 750
AMD HD 5850, 6870, 7790
VRAM
2GB
4GB
512MB
1GB
RAM
6GB
8GB
HD Space
25GB
25GB
10GB
10GB
Halo Wars 2 will feature Campaign and Multiplayer modes where Multiplayer mode offers Skirmish, Strongholds, Domination, Deathmatch and Blitz gameplays. XBOX team will have a special event on February 7 at the Microsoft Store in New York where they will be sharing many Hallo Wars 2 prizes.
During the pre-order stage, Developer-343 Industries has released the latest trailer for this RTS that looks quite promising.