Latest KB4515384 update breaks audio on Windows 10 1903 devices
Only a few days ago we wrote about High CPU usage issues and Windows Search Bug that were caused by the KB4512941 update.
It appears that a recent update KB4515384 released on Tuesday fixed the above-mentioned issues but has brought some new ones.
Some Reddit users reported that the latest KB4515384 completely breaks the audio or lowers the sound while playing games. Another issue reported is related to the Start Menu where you might receive an error "Your Start Menu isn't working" and "We'll try to fix it the next time you sign in". Luckily we cannot reproduce these issues so it appears that it's not affecting everyone.
If you would like to check if you have installed the latest version here's what you have to do:
Click on Win logo + R on the keyboard to bring the Run prompt.
type: winver and hit Enter
If you have a version 1903 (OS Build 18362.356) and don't experience any issues, you're one of the lucky ones 🙂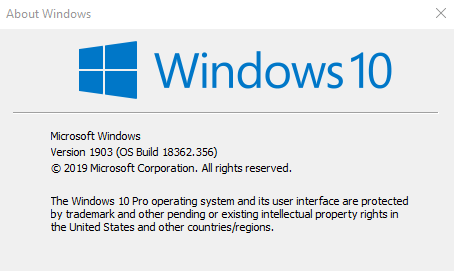 If you experience issues you can safely uninstall the latest update and wait until a fix will be released.

You can also temporarily fix the sound issues by changing the Default Format setting to 16 bit (DVD Quality).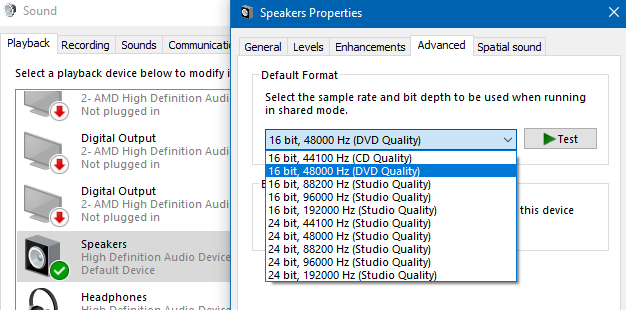 If you don't have high-quality desktop speakers you won't feel the difference.