Microsoft announces Windows 365 Cloud PC service for Enterprises
A couple of days ago we have published an article suggesting that Microsoft could soon announce its new Cloud PC service.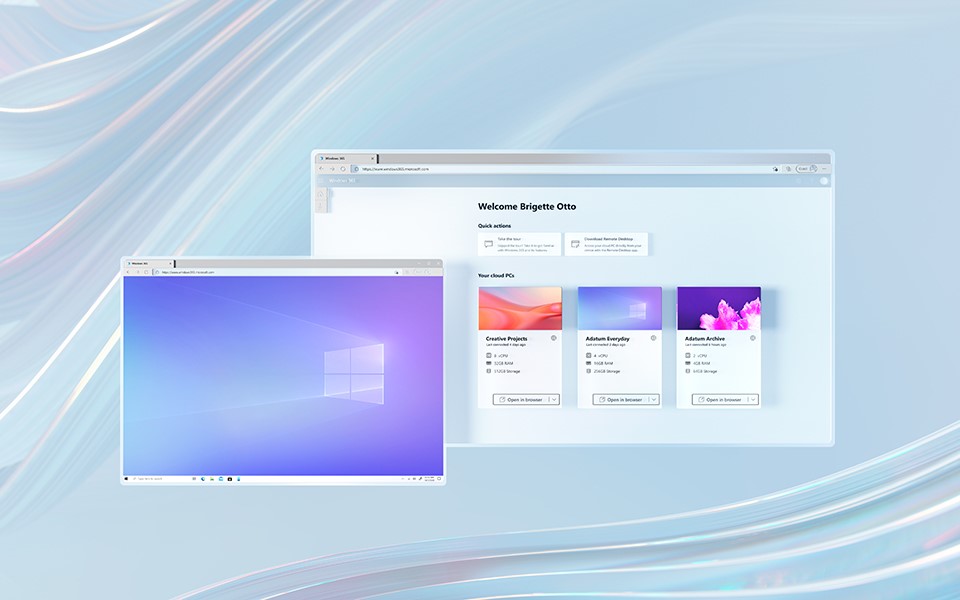 Today, at the Inspire 2021 partner conference, Microsoft has officially announced its Windows 365 Cloud PC service for commercial customers.
Windows 365 Cloud PC is a service that allows organizations to experience Windows 10 or Windows 11 operating systems in the cloud from any device including Mac, iPad, Linux PC. Windows 365 was built on the Azure Virtual Desktop service and requires only a web browser to access Windows 365 Cloud machines.
Some of the Windows 365 features include the possibility to procure, provision, and deploy Windows machines in a matter of minutes with an optional auto-update OS feature. Windows 365 Cloud PC offers users a personalized Windows desktop experience from anywhere on the web allowing users to install their favorite Windows apps and experiences in the cloud.
Cloud PC will be available in 12 hardware configurations ranging from a single CPU with 2GB of RAM, and 64GB of storage up to machines with 8 CPU cores, 32GB of RAM, and 512GB of storage.
The company hasn't announced the pricing plans yet, but we can expect it on August 2nd when the Windows 365 Cloud PC service is planned to go live. Cloud PC service will be initially launched only for enterprise customers with no information when or if it will be available for non-enterprise customers.