Microsoft partners with VW bringing Hololens to transportation
In a recent statement published a couple of days ago, Microsoft announced a partnership with Volkswagen to bring the Hololens, an augmented reality headset to transportation.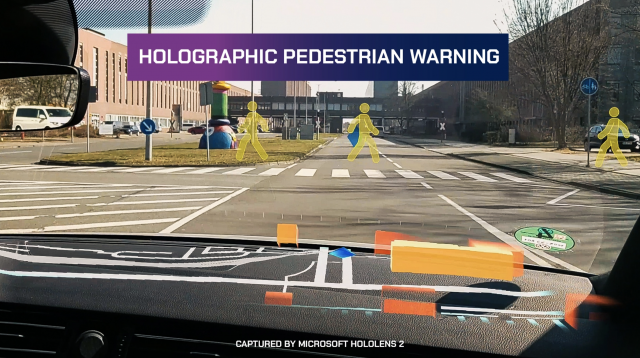 Apparently, Microsoft has been collaborating and working on Hololens 2 integration with Volkswagen since 2018. Microsoft made its first Hololens prototype test using boats on Puget Sound. After that, the Redmont giant brought Hololens 2 to Volkswagen where they managed to connect the headset bidirectionally with a vehicle trying to display real-time information from the vehicle.
Augmented reality is nothing new to Volkswagen since they have announced their plans to integrate an Augmented Reality head-up display into their fully electric ID.3 and ID.4 car models.
We think of this as moving toward a mobility system where different products and mobility solutions will be connected. The basic assumption is that this technology will become lighter and smaller, and we think that as that happens more people will get their hands on it and integrate it into their daily lives and thus into their way of moving from A to B. said Dr. Andro Kleen, head of the data science team at Volkswagen Group Innovation.
It's worth saying that initially, Hololens 2 was intended for enterprise customers considering its specs and a hefty price tag of $3,500.