Next-Gen AMD and Nvidia GPUs could be 500W power hogs
According to Twitter user, Greymon55 who posts rumors about upcoming tech products, the next generation of GPUs coming from Nvidia and AMD are going to be power Demogorgons.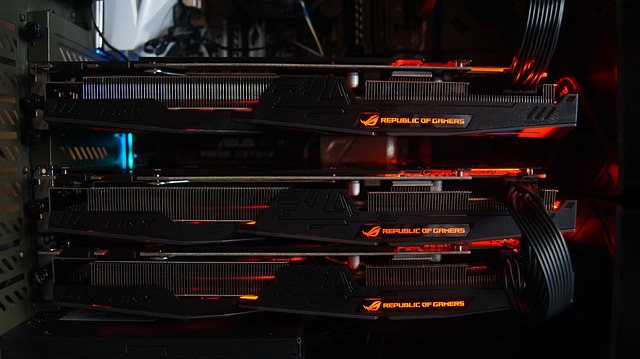 @greymon55 has posted possible specifications on upcoming GPUs that will probably consume twice as much power from current flagship cards available on the market.
Nvidia's Ada Lovelace AD102 TPU should come built on a 5nm TSMC process, unlike the current Ampere GPU lineup built on Samsung's 8nm process. TSMC's 5nm process is already powering Apple SoCs (System on Chip) used in iPhones and a new M1 Pro.
AD102
5nm TSMC
144SM 18432CUDA
384bit 24G GDDR6X 21Gbps?
2.3~2.5GHz?
85~92T FP32?

— Greymon55 (@greymon55) November 9, 2021
The new TPU should be equipped with whooping 144 streaming multiprocessors and 18,432 CUDA cores! For example, the current RTX 3090 GPU has "only" 82 streaming multiprocessors and half the CUDA cores. It will continue to use the GDDR6X memory.
According to the same tweet,  AD102 GPU could consume somewhat between 450w and 650w at peak performance which is a huge jump considering that RTX 3090 consumes 350w at peak performance.
As for the AMD, its flagship GPU will be switching from a monolithic design to a Multi-Chip Module or MCM layout. MCM will feature Graphics Core (GCD) and a Multi-Cache Die (MCD) that are using TSMC's 5nm line and 6nm process respectfully. With two GCDs per card, it will be powered with 15,360 cores in total compared to 5120 streaming processors offered by the current RX 6900  XT.
AMD's new GPU specs should be up to 32GB of GDDR6 on a 265-bit interface with clock speeds around 2GHz which could theoretically offer 75 teraflops which is still lower than NVidia new GPU performance. According to rumors, power consumption should be somewhere in the 350-550W range.