How to use Flash after the EOL date
A couple of weeks ago we have posted an article about Microsoft ending support for the Adobe Flash Player.
Since then, sysadmins are having hard times because many legacy applications that still use or rely on Flash stopped working properly. Luckily there is a solution to this problem.
In order to mitigate this problem, we'll have to use the mms.cfg file and disable the kill switch.
To do this, on a client that requires Flash, please navigate to the following folder:
C:\Windows\System32\Macromed\Flash  (for 32-bit systems)
C:\Windows\SysWow64\Macromed\Flash (for 64-bit systems)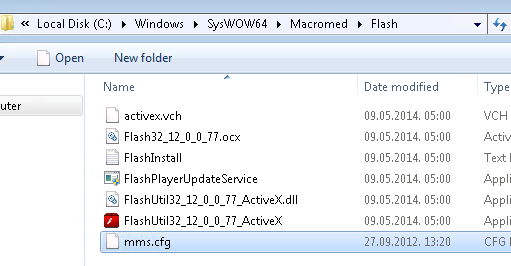 Before editing mms.cfg right-click on the file and click properties. Now click Edit and Select Users and under permissions check the Modify checkbox. Click Apply and then OK.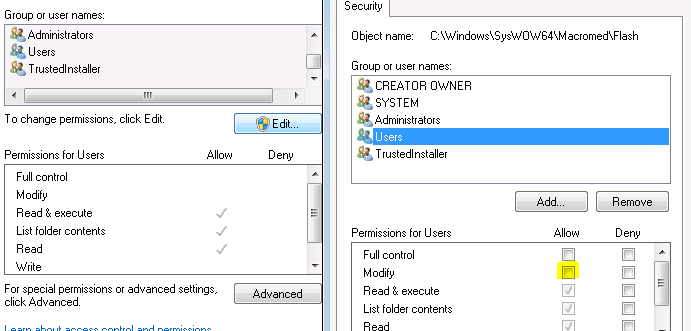 Now double-click on the mms.cfg file and in the prompt select Notepad.
Edit the file in notepad and paste the following information:
EOLUninstallDisable=1
SilentAutoUpdateEnable=0
EnableAllowList=1
AutoUpdateDisable=1
ErrorReportingEnable=1
AllowListUrlPattern=https://my-site:8443

Under AllowListUrlPattern valued type your site that requires Flash. If there's a need to use more sites on one client copy the AllowListUrlPattern= in the next line and insert another site. Save the file and restart your browser.
That's it. Hope this guide helps!