Extend volume grayed out in Windows 10
Extending partitions on Windows 10 is as easy as it can be, and it can be done by using the Disk Management management console. Unfortunately, you might run into a situation where you won't be able to extend partitions because Extend Volume command is grayed out.

This issue usually happens on Virtual Machines if additionally added free or unallocated disk space is added after the Recovery Partition. Because of that, you are unable to extend and assign the C:\ partition with the unallocated free space.
Considering that Microsoft doesn't allow moving partitions and volumes in the Disk Management console, a third-party tool has to be used in this case. For this purpose, we will use AOMEI Partition Assistant Standard software that is freeware.
After AOMEI Partition Assistant Standard has been downloaded and installed we can use the Merge Partitions command from the in-app context-menu.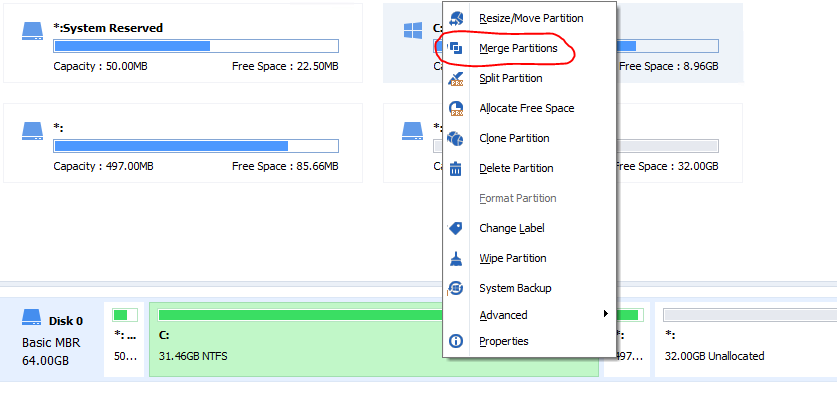 In the next screen, we have to select partitions that we would like to merge as seen in the picture below.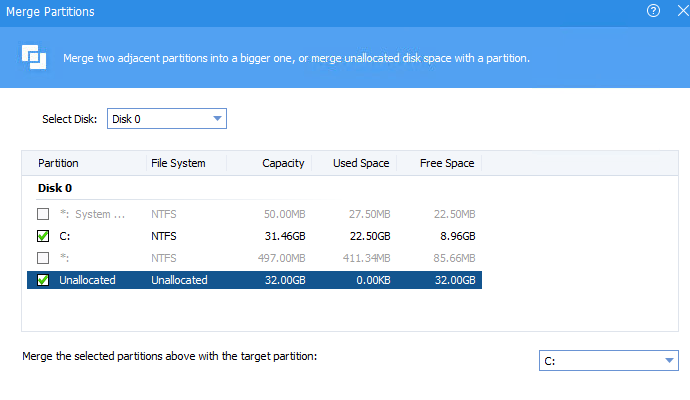 Once you apply this task, partition merging will be done without the requirement for a system restart.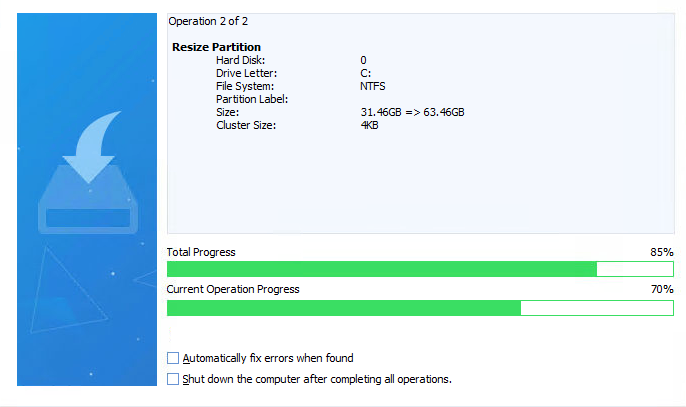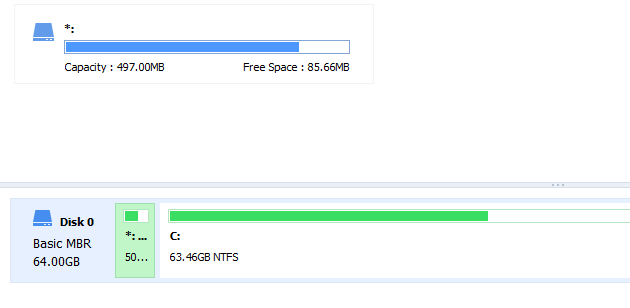 Hope this helps.