Teams needs an update issue
Many of our users started reporting issues with Microsoft Teams application because the client requires to be updated daily. This means that every single morning many users are receiving the "Microsoft Teams – Update Required or "Teams needs an update" message and cannot continue to use Teams until they perform a manual update.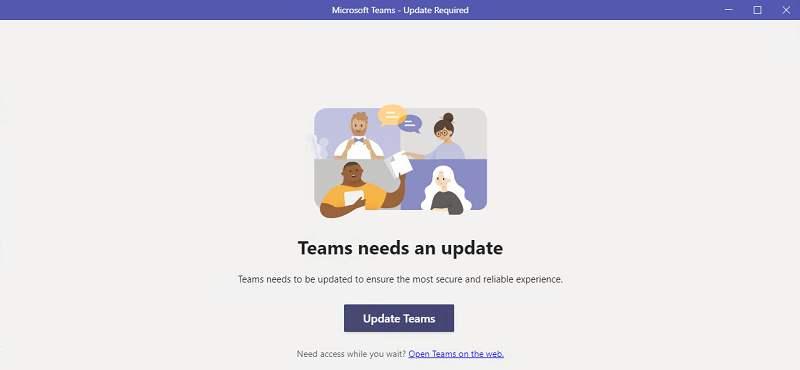 Even though the Teams client has been updated, the same update message will pop up the next day. To fix this, we have to manually uninstall Microsoft Teams and also delete several directories that are located in a user profile.
First, we have to uninstall the Microsoft Teams application using Apps and Features snap-in.
Right-click on the Windows Flag (Start menu) and select Apps and Features. Scroll until you find Microsoft Teams and select Uninstall.

Now, search for the app named Teams Machine-Wide Installer and also select Uninstall.

Open Windows Explorer and navigate to the following path:
C:\Users\%username%\Appdata\Roaming
Delete both Microsoft Teams and Teams folders.
Please have in mind that Appdata is a hidden folder and the fastest way to access it is to enter the full path in the Windows Explorer window.
Also, the %username% variable should be replaced with the username of the user that's currently logged on. Please see the example below.

Now, navigate to:
C:\Users\%username%\Appdata\Roaming\Microsoft
Delete the Teams folder.
Restart your machine and perform a fresh installation of Microsoft Teams.
Your "Teams needs an update issue" should now be resolved.
Comments are welcome!