New features added to Windows File Explorer in Windows 10 v1809
Microsoft has just updated universal File Explorer for Windows 10 v1809. The latest update comes with many new features which include better right-click support, improved copy/paste, new cut option etc.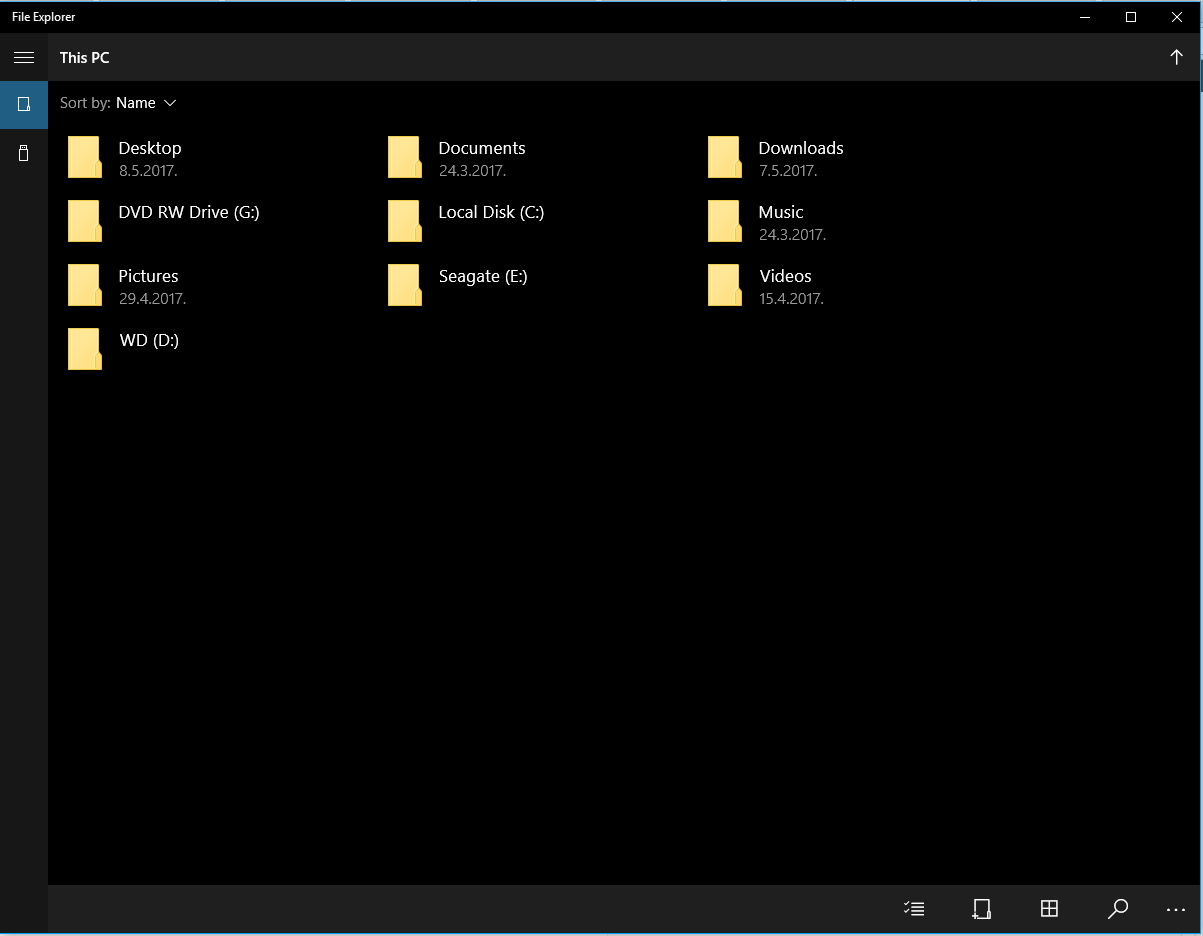 The Universal File Explorer has been around for 3 years now and it debuted on Windows 10 mobile and after that, it was also added to Xbox and HoloLens.
Universal File Explorer was already implemented in Windows 10 v1703, but it was hidden. If you would like to unhide and enable the universal File Explorer on your machine you can check our how-to guide.
Although, have in mind that Universal File Explorer was never intended for the desktop user. It was primarily created for Windows 10 versions without legacy Windows Explorer.
Today, it seems that Microsoft is back to actively developing universal File Explorer as the latest Redstone 5 (Windows 10 v1809) brings these new changes:
Better right-click menu support.
Drag and drop support.
New cut option.
Improved copy/paste system similar to legacy File Explorer.
Can set images as wallpaper directly from the app.
UI buttons at the top instead of the bottom of the app.
With this update, it appears that Microsoft wants to use universal File Explorer on Windows Core OS devices which include Surface Hub2, Andromeda and HoloLens 2.
Our guess is that universal File Explorer still won't be used on Windows 10, but it looks like Microsoft started Windows 10 modernization and that this is only the fraction of what's coming.