5 Little-Known Features About Cortana on Windows 10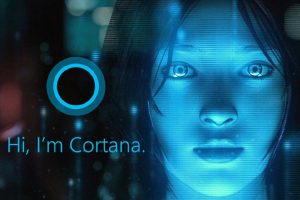 Windows 10 is the newest version of the Windows OS available for both commercial and personal computer use. Apart from the simplified start menu, universal apps and new customization options, one of the striking features of this OS is Cortana, which is Windows very own personal assistant or AI for businesses and individuals akin to Apple's Siri or Google's Google Assistant.
Cortana offers a variety of features such as reminders, easy email composition, voice-based commands, and a lot more. However, there are some really amazing features that are relatively less known. The top 5 of such features are as follows:
Package and Flight Tracking
With Cortana, you can easily track the new set of headphones you ordered from Amazon.com or the status of your flight to Singapore. All you have to do is copy the tracking number of the package or flight and paste it in the search box. This eliminates the hassle of opening the courier website and finding the section where you can enter your tracking number every time you need to track a package.
You can also enable automatic tracking in Cortana. For this, open Cortana's "notebook" and select "settings". Turn-on "find flights and more". Once it's enabled, whenever you will receive an email with your tracking information, it will read it automatically and offer to track it for you.
Preferences
To get a more customized and personal experience with Cortana, you can update your preferences in its notebook.
Opening Cortana's notebook, you can find several sections viz. Eat and Drink, Events, Music, Sports, etc. Under each section, you can find multiple options that you can change according to your preferences. For instance, if you have enabled "score updates for your teams" and added Arsenal in the "teams you are tracking" section then Cortana will conveniently display the score of Arsenal during the major events on the home screen.
Singing Cortana
You can make Cortana sing. Yes, you read it right! And we are not talking about some bland reading of lyrics by a computer program. It sings in perfect harmony and melody.
To hear it out, all you have to do is ask it "Sing me a song". You can also ask her "Sing me a lullaby".  That's it! Jen Taylor, who is the voice actress will sing a few lines for you.
Song Identification
There are many song identification apps such as Trackid, Shazam, etc. available today. However, you don't need them if you have Cortana. It can easily identify a song playing in your room by listening to it and matching it with millions of other songs from a database.
All you have to do is play the song you want Cortana to identify (the better the audio quality, the easier for identification) and ask it "What is this song?". After 3-6 seconds, it will display the name of the song along with the album and artist.
Cortana Laptop Button
Due to the increasing popularity of Cortana, computer manufacturers are coming up with new ideas for making your experience with the virtual assistant more satisfying and comfortable. For instance, Toshiba is one of the first to plan a line of Windows 10 laptops that will feature a dedicated button for Cortana. So, you can reach it by just a press of a button rather than getting its attention through a voice command.
So, there were some of the coolest yet less-known features of Cortana. Be sure to check them out and feel free to experiment too!